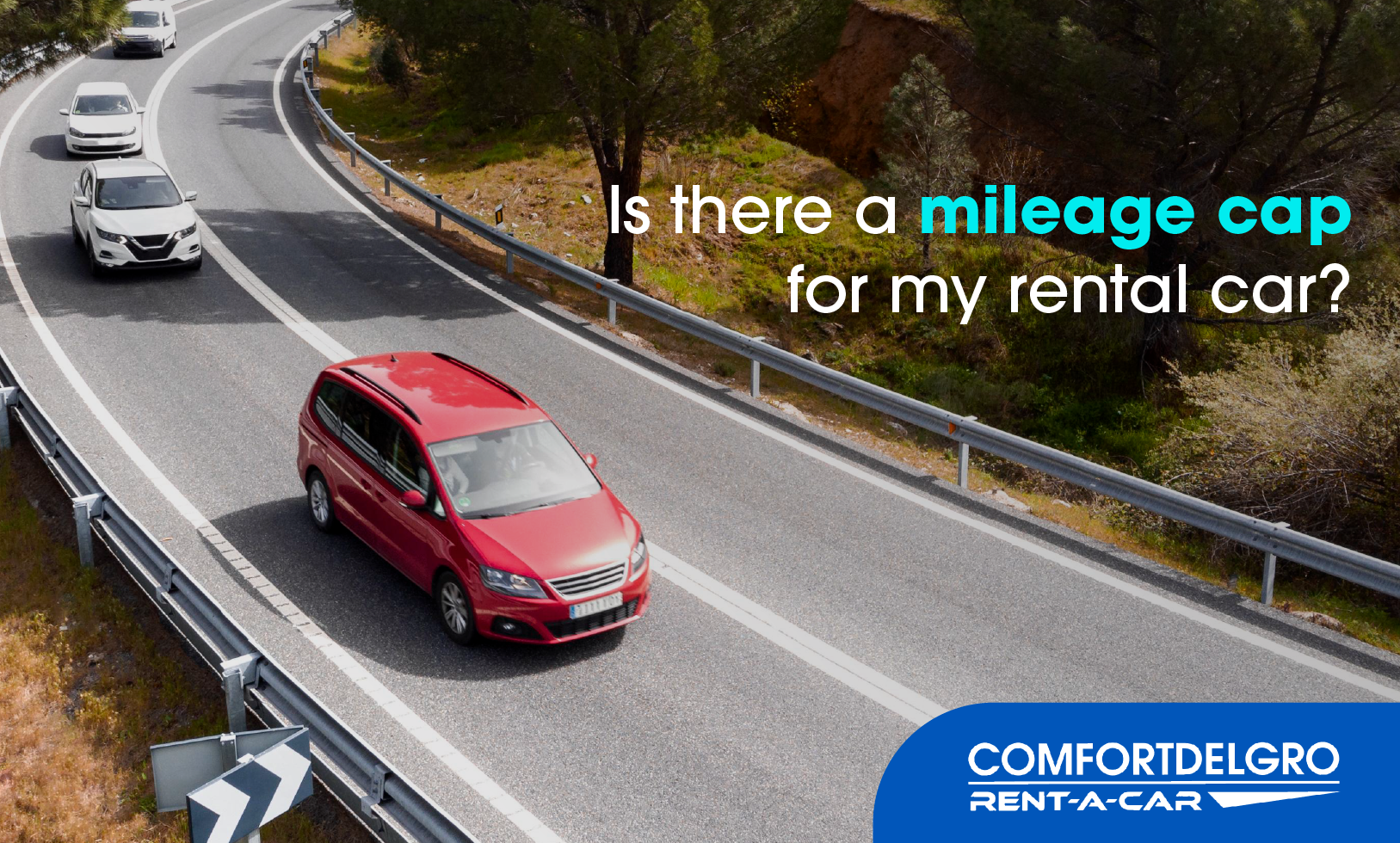 One important factor to look out for when renting a car — especially for long-term personal or business use — is its mileage cap.
Having a limit on the distance you are allowed to drive will impact your overall car rental experience, particularly if you need to drive long distances during your rental period.
How Does the Car Having a Mileage Cap Affect You?
Car for Personal Use
Say you're an expatriate renting a car to drive to and from work or bring your family out for fun activities.
With a mileage limit, you might have to reconsider the places you can head to in order to stay within your mileage allowance.
Car for Business Use
If you are a business owner or Human Resource/Procurement personnel who's renting cars with a mileage cap, you might face some inconvenience since there will be less room for contingencies which require more travel, and this could potentially disrupt your business operations. 
Many Rental Companies Do Not Impose a Mileage Cap
The good news is that it is entirely possible to get a rental car with unlimited mileage!
This means that you won't have to worry about having to watch the distance clocked by your car or pay charges for exceeding the cap.
However, there are usually terms and conditions that accompany such cars, so it is best to check with the rental company and read the rental agreement carefully before you sign. There are rental companies that have a mileage cap, so make sure to clarify on that too!
Other Considerations to Take Note of When Renting a Car
Aside from mileage caps, you might also want to check if the rental agreement allows for additional drivers, especially if you are renting a car to be shared amongst family members or employees. It might also be important for you to know whether the rental car is allowed to cross our land borders, especially if you're looking to take a trip into Malaysia.
About ComfortDelGro Rent-A-Car
ComfortDelGro Rent-A-Car offers car rental services with unlimited mileage. Terms and conditions apply.
To enquire about our car rental services, fill up our form here: https://www.cdgrentacar.com.sg/contact-us