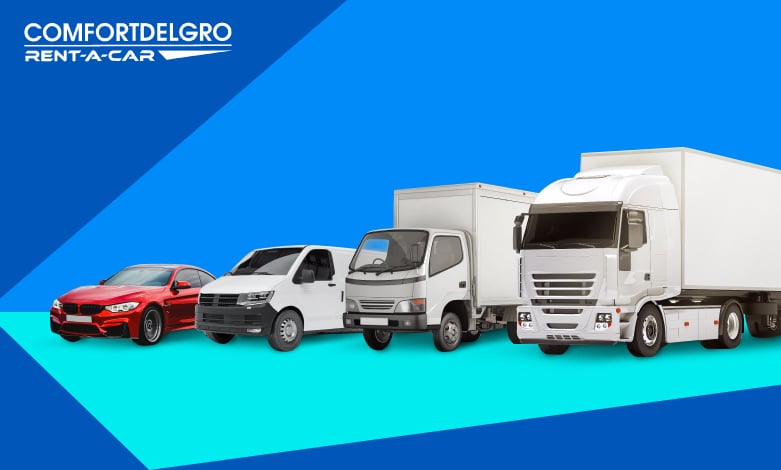 Every company has different transport needs for its operations, and more often than not, most companies will seek to rent the vehicles that they need.
When it comes to renting, figuring out the needs of your company is the first step to choosing the right type of vehicle.
Maybe you are a carrier service that needs to fulfil delivery orders efficiently, or a multinational corporation providing a shuttle service to the office for your employees.
Whatever it is, we're here to help you determine your company's needs! Read on to find out some of our recommended vehicle options.
Do You Need to Transport Items From Place to Place?
Perhaps you run a flower shop, provide house-fixing services or manage the delivery of goods to customers — any type of business that requires the moving of items around.
If that's the case, you would probably be looking at something with more storage space than a typical car. Consider renting a commercial van or truck, which would allow you to transport a substantial number of items such as your products, equipment or tools. You can also check out prime movers if you need to transport heavier loads.
There is also the option of electric vehicles (EVs) if you are looking for something eco-friendlier. Check out our article on how you can take advantage of the Commercial Vehicle Emissions Scheme and Early Turnover Scheme here.
Do You Need to Transport Employees or Sizeable Groups of People?
Got a company retreat coming up? Does your company need transport to shuttle your staff to and from the office daily? Or maybe you operate a tour company and require transport to bring tour groups around our sunny island.
If you're ferrying a large group of people, you can check out bus rental options, which can range from 19 to 50-seater buses.
Looking for a bus that has smaller capacity for a handful of people? Consider nine to 13-seater minibuses as an alternative option.
Do You Need Personal Cars for High-Ranking Executives or VIPs?
Does your company offer the option of a company car as a staff benefit for high-ranking executives or Very Important People (VIPs)?
If so, there are a variety of car types for you to consider, from the standard four-seater sedan, to the larger Sports Utility Vehicle (SUV) or Multi-Purpose Vehicle (MPV).
Should you need a more luxurious car rental option to chauffeur your VIPs, CEOs or even overseas clients, you can consider some of the luxury car models available on the market such as BMW or Mercedes-Benz.
We hope that we have managed to help you have a better understanding of the types of vehicles that can fulfill your company's needs! Check out our guide on how to choose the right car leasing companies, which can also apply to vehicle leasing companies in general.
More about ComfortDelGro Rent-A-Car
ComfortDelGro Rent-A-Car offers the option of long-term car and commercial vehicle rental services for corporate use. We have been around since the 1980s, and fall under ComfortDelGro Corporation Limited – one of the largest land transport companies in the world.
We provide a wide range of car types, from economy to more luxurious models, along with commercial vans, trucks and prime movers to meet different business needs.